Aespa Winter places #1 on the Brand Reputation Ranking for November
Aespa's Winter ranked first in the individual brand reputation for girl groups in November 2021, announced by the Korea Corporate Reputation Research Institute on November, 21th.
She extends her own record as the second 4th gen Idol, to rank first place for two months in a row.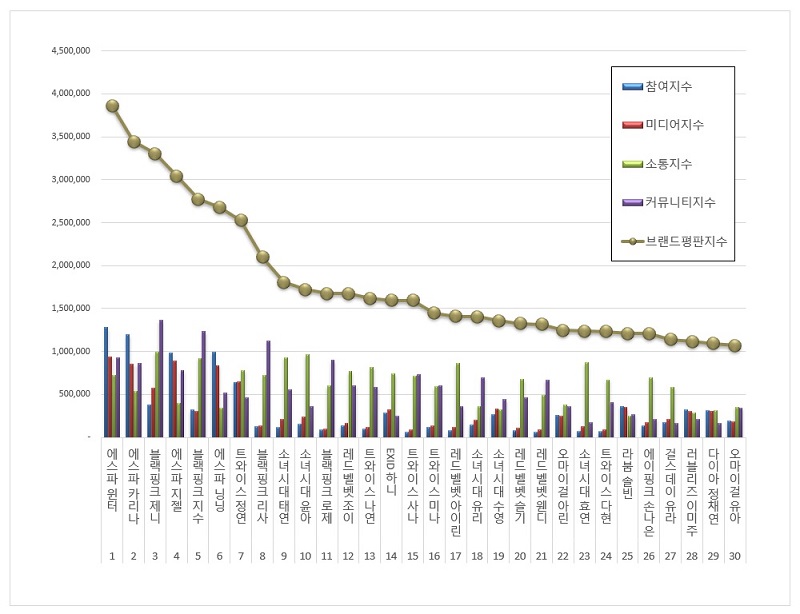 Brand Queen Winter already placed the first place before, on the brand reputation for October 2021, along with big artists like BLACKPINK's Jennie and Lisa.
Winter went viral several times because of her new and very versatile haircuts. No matter if its a bob or long hairsytle – Winter went viral among K-Media within minutes, engagements going through the rooftops on YouTube below FaceCams and FanCams.
On November 14th, aespa attended at the 2021 Kpop World Concert – their first offline concert with audience and fans. Winter was without doubt one of the main events, when she shocked her fans with a new – and more than welcomed – hairstyle with long dark hair, stealing the spotlight, attention and hearts at the event.
Near the end of the promotions aespa's first mini album "SAVAGE", which was released on 5th October, aespa attended on JTBC's Knowing Bros, on which Winter showed off her satoori dialect and covered a song by her senior SNSD Taeyeon "All about you" – a known song from the famous drama "Hotel Del Luna".
TeamWinterOffcl admin – 💎